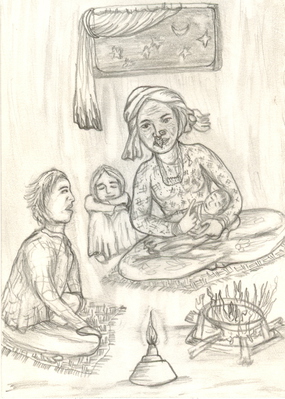 STORY Connections is our first experimental folklore podcast from the New Hampshire Humanities Council literacy program, Connections. Here's our first bilingual folktale - "The Three Balls" - a tale from Bhutan told in Nepali by Ghana and in English by Nilhari Bhandari.
The drawing, by Laconia artist Dal Rai, is of a traditional Bhutanese
grandmother telling stories to help her grandchildren
go to sleep.